A Santa Monica penthouse that once belonged to
Sunset Boulevard
actor William Holden recently sold for $14.5 million to a prominent writer/producer and actress. The penthouse, which occupies the entire top floor of one of the city's most architecturally interesting buildings, has floor-to-ceiling windows, allowing stunning mountain and ocean views alike from Palos Verdes to Malibu.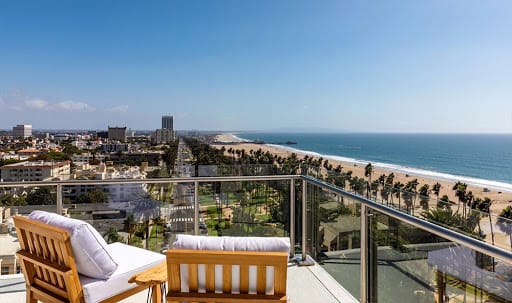 The penthouse consists of 8,000 square feet, in which are eight bedrooms and six bathrooms. The house also includes a formal dining room, library, office, and media room as well as several balconies. Not only that, but the property also grants exclusive access to a 2,600 square foot rooftop. With a private jacuzzi and barbeque, this is the perfect space for entertaining while taking in panoramic views.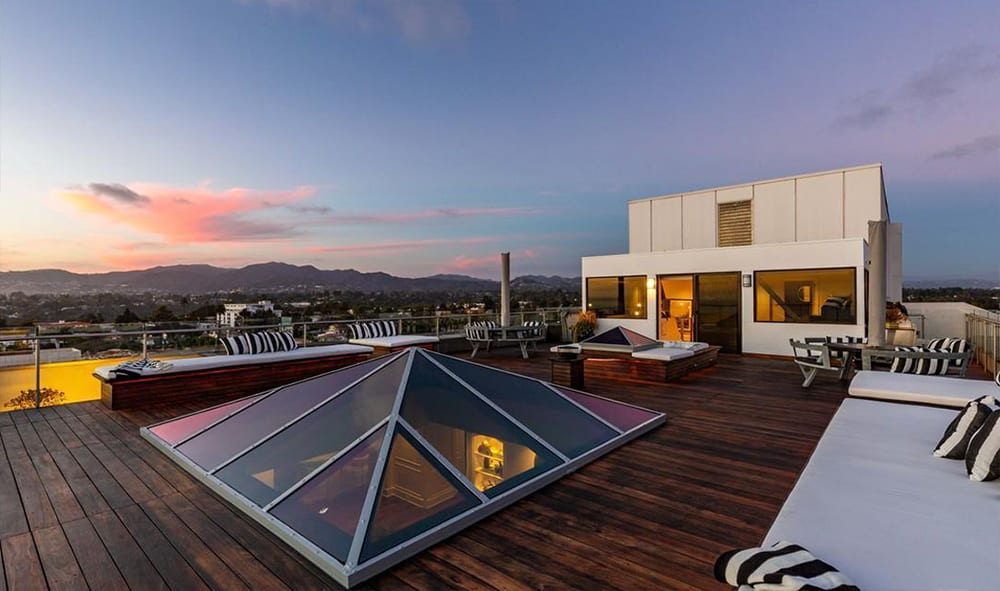 If that wasn't enough, also included is a 24-hour security complex that has a conference center, gym, and beautiful zen garden with breathtaking fountains and lush vegetation. This property is the epitome of California living, encompassing all that Santa Monica has to offer.
Though the penthouse has a rich Old Hollywood history, the design is far from stuffy or outdated. The home's previous owners recently spent $150,000 making updates to the house. Because of this, the design offers a seamless blend of classic style with touches of modern flair.


The property was highly sought-after,
The Hollywood Reporter
referring to it as agent Rochelle Maize's "most exciting listing." It's no wonder that Oscar winner Holden decided to call this place home. Now, due to its new owners, the property's legacy of housing Hollywood royalty will live on.