One of the many benefits of living in Beverly Hills is the refreshing fall season which brings a unique charm to this luxurious city. This delightful change in the season is the perfect time to enjoy the local area with various outdoor and cultural events. Here are some top things to do in Beverly Hills this fall:
Beverly Gardens Park
9439 Santa Monica Blvd, Beverly Hills, CA 90210
Fall is the perfect time to stroll through Beverly Gardens Park, a peaceful oasis located in the heart for Beverly Hills. This 22-acre public park is a popular destination for visitors and locals alike who can connect to nature, enjoy art and relax in its natural beauty. Visitors can walk through the lush greenery, color-changing trees and various gardens including the Cactus Garden, Rose Garden and the Lily Pond. Beverly Gardens Park also hosts various public art installations and events such as the Beverly Hills Art Show.
The Beverly Hills Art Show
9439 Santa Monica Blvd, Beverly Hills, CA 90210
The Beverly Hills Art Show is one of the city's most celebrated and highly regarded cultural events that attracts artists, art enthusiasts and visitors from all across the area. Located in the picturesque Beverly Gardens Park, the art show is held twice a year in the spring and fall. The Beverly Hills Art Show is a family-friendly event, featuring live entertainment, food, and drinks.
The Fall Show features a diverse range of artistic styles, genres, artists and exhibitors. Guests can view work from both established and emerging artists including painters, photographers, sculptors and more. Much of the art displayed is available for purchase including jewelry, paintings, sculptures and ceramics.
Shopping on Rodeo Drive
62 N Rodeo Dr, Beverly Hills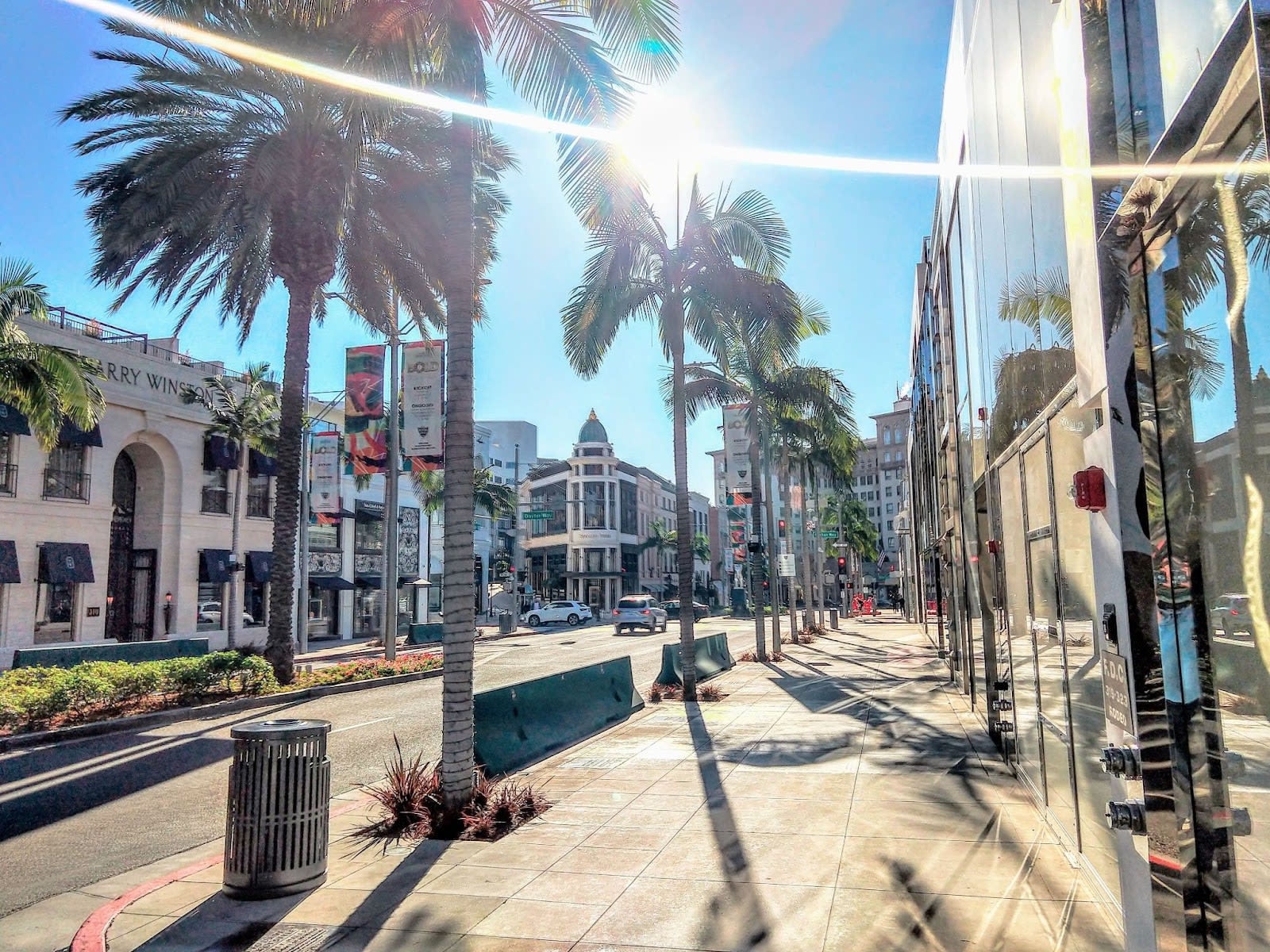 Whether you are looking for upscale fashion trends, fine jewelry or to simply soak up the glamorous lifestyle, Rodeo Drive offers
a
quintessential Beverly Hills experience.
Start some early holiday shopping by visiting some of the world's most prestigious luxury boutique and flagship stores on Rodeo Drive from renowned fashion designers such as Chanel, Versace, Gucci, Louis Vitton, Prada and more. There is also a variety of exclusive, high end boutiques that showcase unique, limited-edition items.
Rodeo Drive also features outdoor cafes, art galleries and events, especially during the holiday season and fashion weeks.
Wallis Annenberg Center for the Performing Arts
9390 N Santa Monica Blvd, Beverly Hills, CA 90210
The Wallis Annenberg Center for the Performing Arts, commonly known as The Wallis, is a renowned cultural institution located in the heart of Beverly Hills, in the historic landmark of the
formal Beverly Hills Post Office. This cultural gem serves as a hub for a rich and diverse variety of performances, educational programs, and cultural experiences. The Wallis is the central location for artistic expression and community engagement
, offering a wide range of theatrical productions, dance performances, music concerts, and more.
Beverly Hills Farmers' Market
9300 Civic Center Dr, Beverly Hills, CA 90210
Located in the heart of the city is the Beverly Hills Farmers' Market, a popular and vibrant, open-air market held every Sunday. This is a great place to find a wide variety of fresh, locally grown produce, artisanal foods, and unique products. The Beverly Hills Farmers' Market operates year-round, offering seasonal produce and specialty products. Other fresh and local products include artisanal food, flowers, plants, food trucks and entertainment. This popular outdoor gathering spot is perfect for families and pets.
Discover the best of Beverly Hills
For those who are fortunate enough to live or visit this beautiful area, Beverly Hills is many things to many people. Its versatility, beauty, weather and luxurious lifestyle draw in visitors and residents every year, with everyone eager to experience the history and fashion of the area.
If you find yourself looking to buy or sell a home in Beverly Hills, reach out to Rochelle Maize. As a top real estate agent in Beverly Hills and long-time resident, Rochelle has the experience, connections and resources to get you top value.
Contact Rochelle today

.