There's no questioning the spectacular nature of the Beverly Hills real estate scene.
Situated midway between Los Angeles and the Pacific coast, the city's glamorous reputation developed over decades thanks mainly to its proximity to Hollywood. A parade of A-list movie and TV stars and billionaire media moguls continue to make their home here, as do many more affluent, non-A-list private citizens.
There is a certain mystique and romanticism to living in or near the world's most famous zip code. When it comes time to sell your posh piece of Beverly Hills real estate, it should sell itself, right?
Not exactly.
Even in a market where buyers are highly motivated and remain unfazed by rising home prices, they remain cautious and well-versed in buying the right home to match their specific wants and needs. This is especially true in the rarified air of Beverly Hills.
Strip away all the glitz and glamour of the
high-priced 90210, 90211, or 90212
zip codes, and your Beverly Hills home, at its core, remains a simple piece of property. When it hits the market, it's a home in search of a buyer. As a seller, your aim remains the same, regardless if the house lists for $200,000, $2 million, or $20 million: find the right buyer who is willing to pay what you're asking.
When it comes to modern home selling, your quest begins and ends online.
The Power of a Strong Internet Presence
According to data from the National Association of Realtors (NAR),
97% of home buyers use the internet to search for a home
.
Think about that number for a minute. Beverly Hills' population is approximately 33,000 people. If all of them decided to shop for a home simultaneously, 32,010 would do so online.
It's a mind-boggling stat, to be sure.
Of course, a majority of buyers don't use the internet exclusively. But even if it's only to scroll through listings in a specific area, a robust online presence matters for the home's exposure.
There are few better ways to reach as wide and as captive an audience as those shopping for property via their smartphones, tablet, lap, or desktop computers.
Again, your goal is to position your high-end Beverly Hills property in front of as many potential buyers as possible. Even better if you ensure that home outshines all of the rest online.
So how do you get this done?
Thankfully, as easy as it is to search for a home online, it's just as straightforward to position it to sell. You don't need a deep knowledge of digital marketing to be successful. It does take some common sense, attention to detail, and a real estate agent who's both tech-savvy and wise to the ways of social media.
With that as our starting point, let's examine four ways to market your Beverly Hills home online.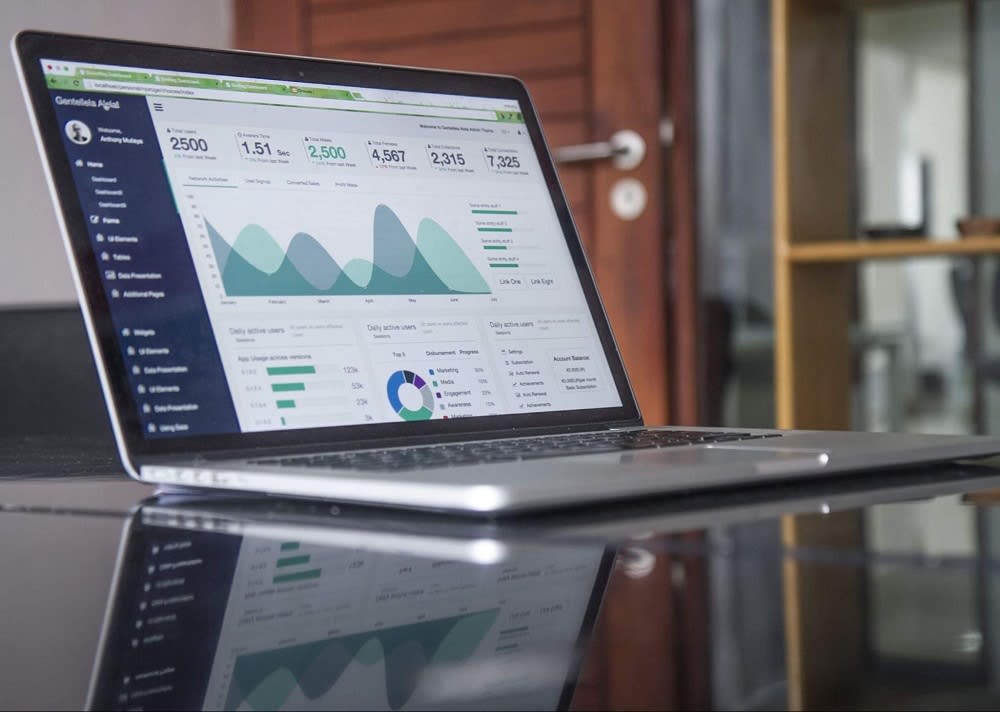 Partner with the Right Real Estate Agent
Selling a home in Beverly Hills begins and ends with selecting the right real estate agent. More than just someone who is professionally respected and comes to the table with a deep roster of would-be buyers, here in the U.S. and internationally, you'll want an individual that excels at digital and social media marketing.

When seeking out your sales agent, look for those well-versed in online marketing trends. Most agents will have their bases covered with traditional advertising - avenues such as print listings, open houses, and adding your home to the MLS. The most successful professionals have insight into digital marketing channels and managing social media campaigns.

To fully optimize your marketing efforts, tech-savvy agents are extremely well-connected. They can call upon a strong network of experienced, best-in-class providers to position your home online, including photographers or videographers, stagers, copy editors, and web developers.

Couple those skills with an agent with a roster of satisfied clients (both sellers and buyers), in-depth market knowledge for Beverly Hills and the surrounding communities, and a vast network of resources, and you're well on your way to generating a highly lucrative sale.
Create Captivating Online Listings
The core aspect of marketing your home online is the online listing. It's vital your home stands out when it appears on the MLS listing service, popular home search sites such as Zillow, Trulia, and Realtor, as well as your agent's site or their brokerage listing service.

But just as there's more to physically preparing your house to sell than cleaning the floors and plopping a for-sale sign in the yard, your home's digital presence is a multitiered process.

Take some time to scroll through listings of homes in the area and price range similar to yours. You'll quickly spot those that put time into their online presence and those that did not. From there, you can work with your real estate agent to develop a plan for positioning and marketing your home. You'll also establish which elements of your listing will have the most impact on social media, email marketing, or physical marketing materials.

When working with your agent to craft the perfect listing, ensure it features the following elements:


Professional photos: high-res images that look great on any screen, from a small thumbnail on a smartphone to a big-screen TV doubling as a computer monitor.


Videos and virtual tours: the former provides movement and gives your home a cinematic quality (especially when incorporating exterior or interior drone footage); the latter allows buyers the opportunity to tour your home remotely and gain a better perspective and feel for its layout


Copy: tell your property's story and offer potential buyers greater context about what makes your home so special and why it's worth considering
Your listing effectively represents your home's digital curb appeal. And as is the case with its physical, real-world counterpart, the more commanding your online presence, the more interest your home will generate.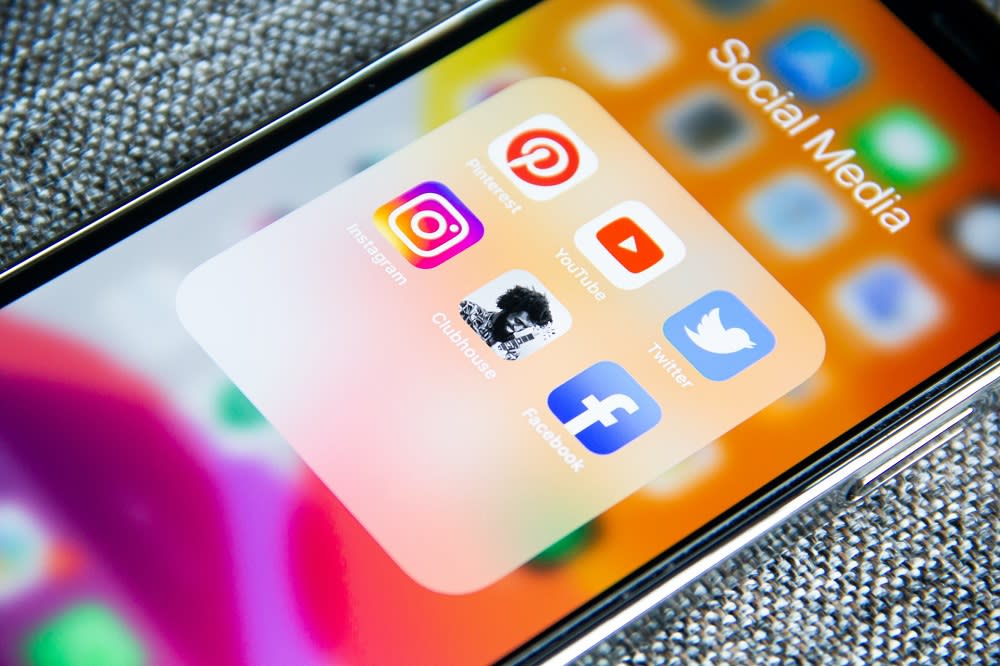 Mine the Affluent Audience of Social Media
Though your real estate agent will help with much of the heavy lifting of marketing your home, it's critical to understand how to utilize social media in bringing buyers to your front door.


Aside from the professional look and feel of your home's online presence, focus your efforts on knowing who your audience is and what attracts them.
Affluent buyers are on the hunt for housing
, and they appreciate direct appeals for their patronage.
Buying in Beverly Hills, future homeowners already know the home they purchase is a stunning piece of property - your online listing helps to make that clear. But why should they buy yours over one down the street or in a neighboring community?


For buyers of means, it's less about the structure and more about the lifestyle. They want you to sell them on what makes the home special or exclusive. Play up the home's standout technology, high-end finishes, or how it offers them a more private and secure retreat versus the house down the street or in the neighboring community.


Take this to its next logical step and create spotlight posts that only focus on one aspect of the residence, preferably a spectacular tidbit that further extolls the high-end lifestyle of the home.

Another angle includes community features. Again, make it lifestyle-driven and the experiences that await the home's next owner.

Trying to reach deep-pocketed investors? Focus your Facebook posts or YouTube videos on the home's income potential and future ROI. Including information from market reports or linking to them in posts is even better and very much appreciated by a fiscally-minded audience.

With every mention, post, or campaign, stress what will appeal most to the buyer you're attempting to reach. The more you tap into what's important to them -– their needs, wants, and desires – the more favorable (and lucrative) the response will be.
Establish a Dedicated Website
While practically every home in Beverly Hills offers some form of splendor for a fortunate future owner, certain properties rise above others.
Whether it's the grandeur of the estate, the materials used in construction, the sheer size of the floorplan, or the famous lineage connected to its past, distinctive Beverly Hills homes are at times more challenging to sell. They require your reaching a hyper-specific buyer.
For these occasions, a dedicated property website serves as the centerpiece of your online marketing efforts. An experienced real estate agent will know which properties warrant this form of marketing.
Along with a trusted web developer, they'll work with you in crafting a website befitting your home's unique status. The standalone site gives you room to tell your home's story in a more personalized digital setting. You can frame the property in far greater detail, including even more compelling copy, a broader range of high-quality imagery, and the opportunity to connect and converse with potential buyers directly.
Of course, a dedicated website adds costs, but when you're selling high-end luxury in Beverly Hills, it's money well-spent considering what you stand to gain from the sale.
Are you looking for a realtor who understands what it takes to position and sell your Beverly Hills home for top dollar? Or are you interested in taking advantage of the hot real estate market and turning your Bel Air or Holmby Hills real estate investment into a lucrative sale? Buying or selling,
contact Rochelle Maize today
and allow her to be your guide to Beverly Hills luxury real estate.