Beverly Hills is known for providing extravagant dining experiences, and as any Beverly Hills real estate agent may tell you, this area is known for its world-famous landmarks. With an estimated population of
32,700
, Beverly Hills is often regarded as the "luxury capital of the world." Home to luxury properties spanning an average of 3,384 square feet, living in this beautiful community would allow you year-round access to some of the best collections of restaurants in the country.
Residents enjoy the status that comes with living in this city, and whether you're heading to this exclusive Los Angeles
suburb
for a vacation or searching for a new Beverly Hills luxury real estate investment, you can add these restaurants to your list of possible destinations.
Avra
Photo courtesy of Avra Beverly Hills
Avra
is a high-end authentic Greek restaurant situated in the famed "
golden triangle
" of Beverly Hills. Made up of Santa Monica Boulevard, Canon Drive, and Wilshire Boulevard, the "Golden Triangle" is the thriving business district of Beverly Hills and features Rodeo Drive, one of the most famous streets in the United States. Avra Beverly Hills is the first west coast branch of the original Avra restaurant located in New York City. This eatery is
11,000
square feet with architecture and ambiance inspired by the villas of Greece, including fresh lemon trees.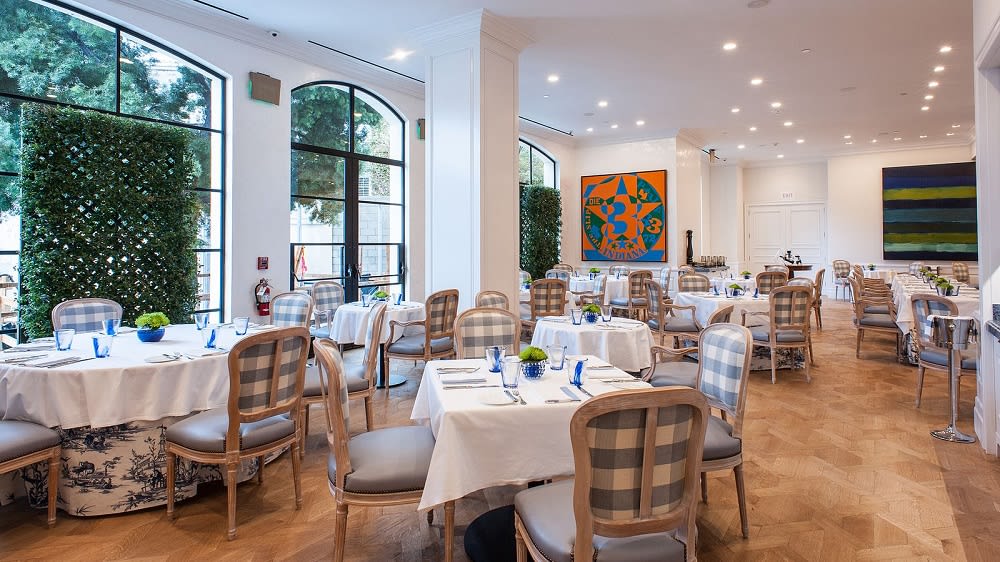 Photo courtesy of la.eater.com
The Belvedere
If you're looking for a stylish brunch or an intimate spot for a date night, make a reservation at
The Belvedere
, located in the Penisula Hotel. This gorgeous restaurant offers a blend of classic American fare and contemporary French cuisine, with twists on the classic ​​Saffron Risotto Croquette, Rotisserie Chicken Crepe, and Gran Marnier soufflé. Artfully blending the Southern California experience with the old-world charm of France, The Belvedere is the perfect place to relax and enjoy the vibrant flavors of both countries. Make sure to dine around 8:00 p.m., as the restaurant loves any reason to celebrate with a complimentary Laurent Perrier champagne toast each evening.
II Cielo
Transport yourself to Tuscany at Beverly Hills'
II Cielo
Italian restaurant. Whether dining mid-afternoon or under the stars in the evening, II Cielo offers an unparalleled dining experience in all of Los Angeles. II Cielo opened its doors in the late 1980s and has since become a community staple for Beverly Hills residents and A-list celebrities alike. Call for a reservation well in advance to secure a table at this authentic and wildly popular Italian restaurant and be sure to try a
signature cocktail
or an original Vericella family dessert at the end of your evening!
Spago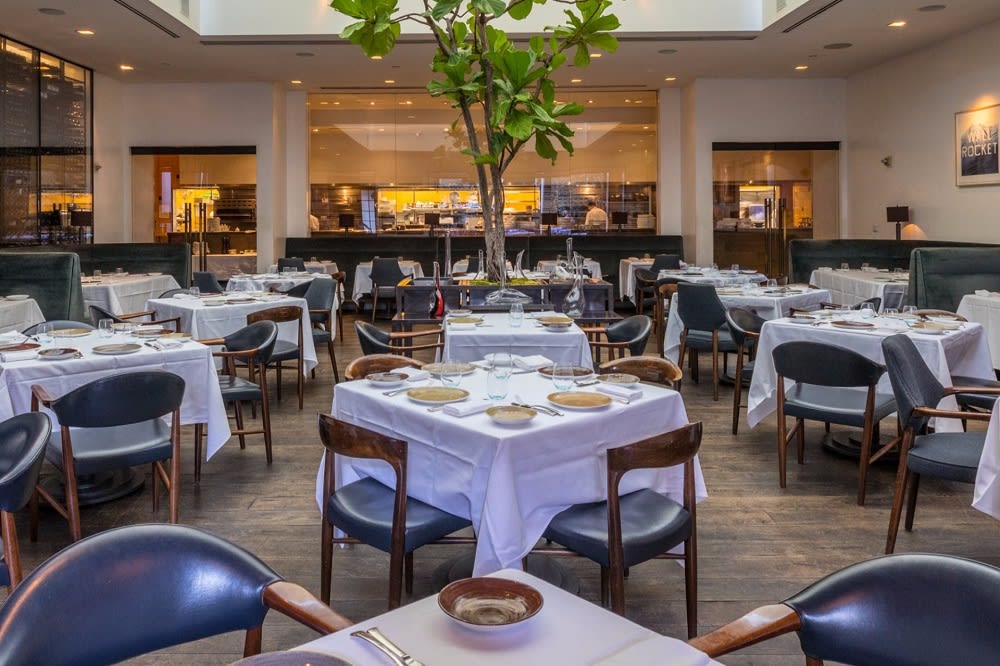 Spago
is the famous Chef Wolfgang Puck's, flagship restaurant located in Beverly Hills and is the epitome of fine dining in Los Angeles. Situated in the heart of the city, Spago is famous for its outstanding service and exquisite food. Enjoy a market-driven menu while you dine in sophistication. Try the sea bass or the Myazkaki sirloin for an unforgettable experience. Valet parking is also available for all guests.
Mastro's Steakhouse
This award-winning steakhouse delivers top-tier dining during every experience. Located on North Canyon Drive,
Mastro's Steakhouse
is a must-visit for those who crave the delectable flavors of rare cuts of Kobe beef and dry-aged selections. This popular dining destination offers incredible sushi options and features beautiful private dining spaces, perfect for get-togethers and celebrations. Be prepared to dress in an upscale manner and make a reservation in advance.
CUT Beverly Hills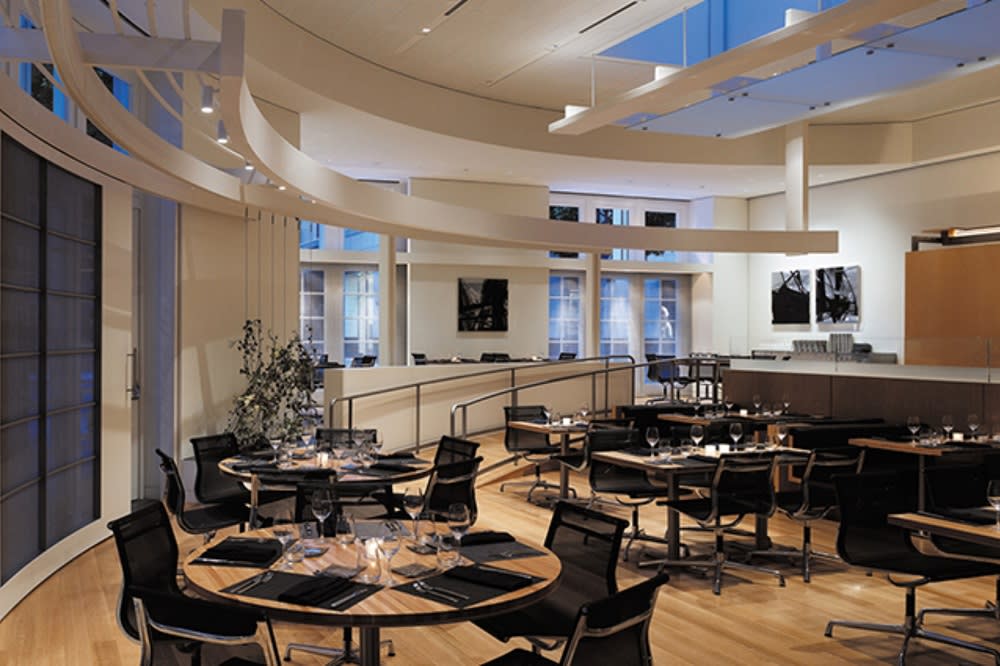 Another restaurant created by Wolfgang Puck, Beverly Hills
CUT
resides in
The Beverly Wilshire
, a Four Seasons Hotel. It is one of the most well-known steakhouses in the United States, celebrating different cuts of beef from around the globe and focusing on a sleek and modern aesthetic. The restaurant recently earned a Michelin Star in 2019, a mark of
excellence
for fine dining establishments. CUT patrons can reserve seating online and purchase tickets ahead of time for special events.
Suppose you're coming from out of town. In that case, The Beverly Wilshire is a must-see part of the elegant and exclusive Beverly Hills landscape, as it is a frequent destination for many celebrities and other high-profile guests. Enjoy a delicious meal at CUT and spend the weekend at The Beverly Wilshire for a quintessential Beverly Hills experience.
The Polo Lounge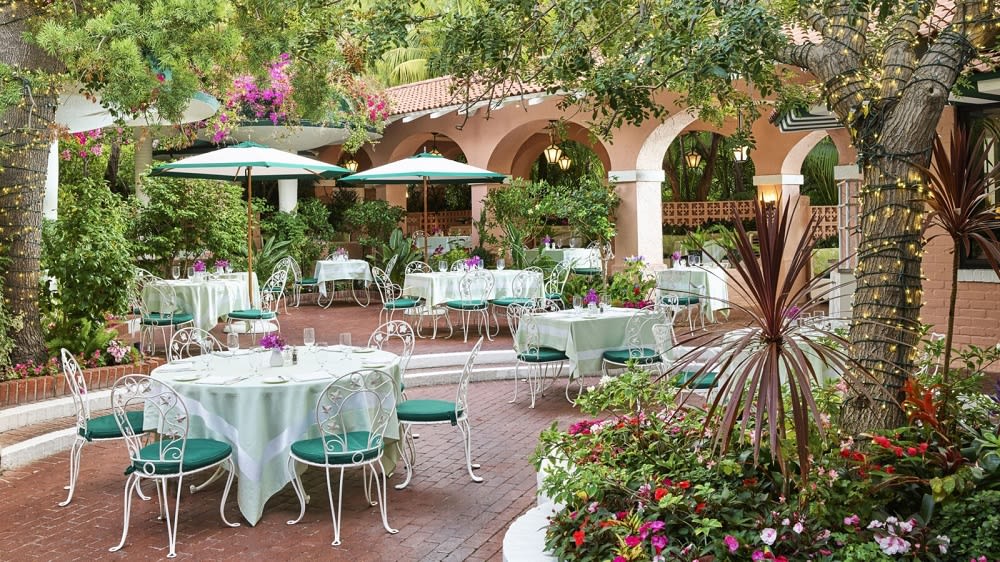 Located in the iconic
Beverly Hills Hotel
, The Polo Lounge is a popular spot for celebrities and a must-visit for travelers to the neighborhood.
The Polo Lounge
is known for American cuisine served either inside the fascinating and exquisite lounge or outside on the beautiful patio. Be sure to dress well for the occasion as there is a dress code and make a reservation well in advance to ensure a table. Enjoy the gorgeous-yet-playful ambiance of the Polo Lounge and indulge in a fabulous brunch of traditional Brioche French toast with vanilla whipped cream, lemon ricotta pancakes, or the Polo Lounge's signature McCarthy salad.
Living close to the mouthwatering restaurants of Beverly Hills is one of the many perks of living in this exclusive and luxurious suburb of Los Angeles. If you're looking for a new property in one of the most coveted destinations in Southern California, you might want to act fast! Homes in Beverly Hills are selling an average of
26 days
more quickly than last year — this swift turnaround is because Beverly Hills is one of the
best places
to live and retire in the state of California, and home prices have increased 76% since last year.
Many people who live in Beverly Hills rent their homes, but if you're interested in investing in Beverly Hills Luxury real estate, contact experienced real estate agent
Rochelle Maize
to help guide you through the home-buying process.