Ending up in a Beverly Hills gated community is a dream for many professionals in LA as they're looking to settle down. After all, it's close to the heart of LA, but it has a more family-friendly atmosphere for your next stage of life. After all, Beverly Hills real estate is not only an investment in a home
but an investment in your future
.
However, there's one obstacle to this dream: the real estate market. As we dive further into 2022, the Los Angeles luxury real estate becomes much harder to acquire, whether because of interest rates or scarcity. So, before you hire a real estate agent, check out our summary of what's going on with homes for sale in Beverly Hills.
Pricey with few options
At first glance, the concerns with Beverly Hills real estate seem apparent. After all, the homes here are worth a lot of money, and there is a distinct scarcity. Out of the
over 17,000 residential homes in Beverly Hills
, less than 100 are listed for sale. That's .005% of the existing market. It's not surprising that Los Angeles luxury real estate is difficult to acquire. In this scenario,
demand is astronomically higher than supply
, which helps housing prices soar.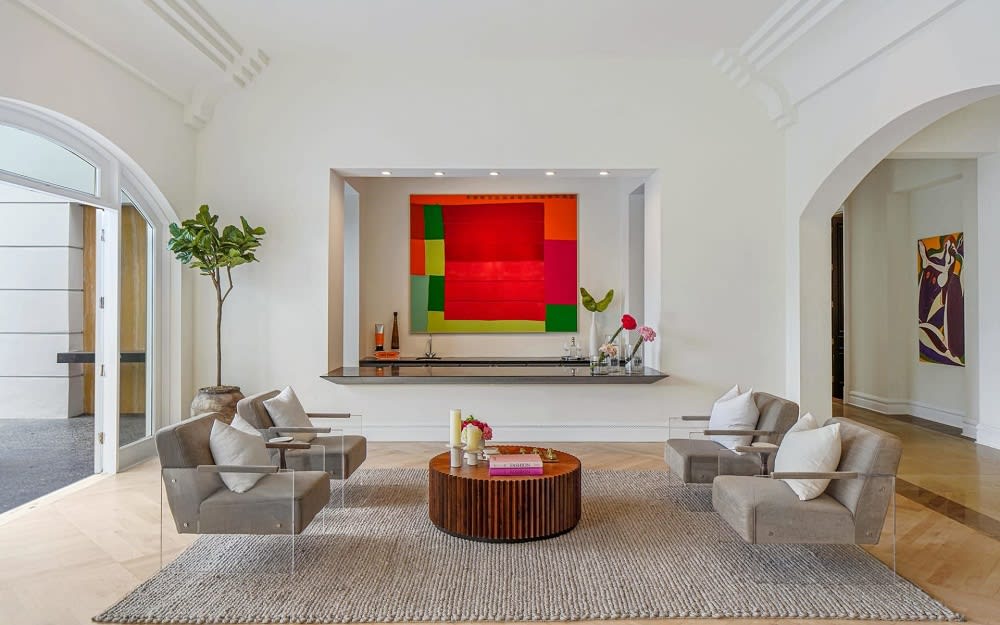 Expensive construction costs
If you think that building your own home will get you closer to your Beverly Hills gated community dreams, you might want to think again. Construction costs in the greater LA area are not just steep; they're mountainous. Beverly Hills is the second-most expensive place to build a home in LA, and it isn't based on just one facet of the construction business driving up costs; it's all of them feeding into each other to create a much more expensive market. Both materials and labor costs expect to take up at least
30% of your budget
.
At its cheapest,
paying $100 per square foot
, the construction alone for a "budget" home will cost roughly $350,000. That doesn't even include buying the land, materials, or purchasing finishings for the house interior, exterior, or the land itself.
For Beverly Hills, that number would run more around the $3.3 million mark
, if not higher. If you choose to pay for upscale finishings and materials, you'll easily pay half a million dollars for your home.
Ultimately, building your own Beverly Hills luxury real estate isn't going to save you from the expensive market. But if you're determined to build, the least expensive LA cities are ones like Littlerock, Palmdale, and Lancaster, not Beverly Hills.
Exclusive properties
Though it may surprise you, the most "available" of all homes in this area are inside Beverly Hills gated community neighborhoods — and you need a real estate agent for access to these properties. As they are plentiful in this region, agents are a much better resource for finding a possible future home than Zillow.
For example, Zillow only has a handful of Beverly Hills listings, while gated communities offer more than 50+ listings to search through. If you're exploring the gated community options online, these houses run an average of $12 million. Your agent has access to undisclosed properties not advertised on the public market.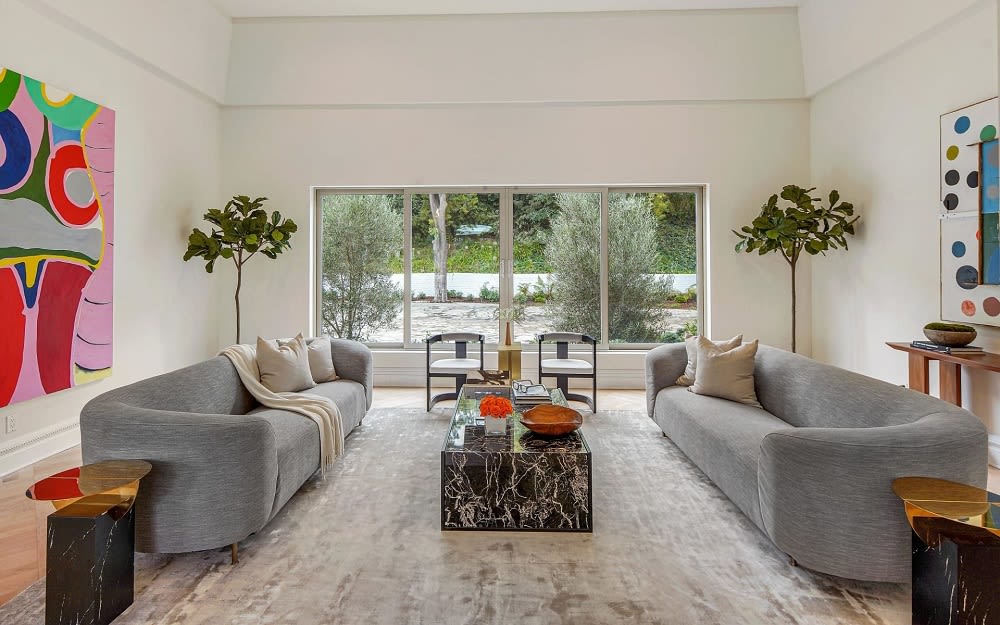 Rising interest rates
To cope with the uncontrollable housing markets around the country, the Federal Reserve raised the mortgage interest rates. They sat at staggering lows over the past few years, such as a cozy 2-3% throughout 2021. However, as of May 2022, California's current mortgage interest rate for a 30-year fixed loan
is 5.44%
. Since
the national average is 5.41%
, the average rate in California is higher than in the rest of the US. These interest rate jumps are relatively unprecedented, but everyone's just that desperate for the housing market to cool off. Sellers may love such a strong seller's market, but it isn't exactly a sustainable system.
If you're thinking right now is the best time to buy a Los Angeles luxury real estate, you might wait for the Federal Reserve's interference to help the market chill out a little first. Near the end of August, you may find more enticing prices for Beverly Hills gated community homes.
The value of real estate agents
With all these complications in the real estate market, an agent is more helpful and valuable than ever. This is the kind of housing situation where houses absolutely fly off the market, and the help of a real estate agent could be the edge that gets you a home in a few months instead of a few years.
For example, an agent's networking and expertise could get first looks at newly listed houses, outside or inside Beverly Hills gated community neighborhoods. Also, you can explain to your agent exactly what you're looking for without wasting time touring properties that don't fit your lifestyle or price point.
A real estate agent is a knowledgeable, local person you want to have in your corner while looking for Los Angeles luxury real estate. Once they find your dream home, they will also have the kind of contacts that make easing into your new property simpler, with an entire contact list of helpful phone numbers, from
appraisers to electricians
.
Ready to get started looking for homes in Beverly Hills? Reach out to local agent
Rochelle Maize
for expert guidance and unparalleled service.