Santa Monica Hops on Board the Latest Last-mile Transportation Solution
Effective transportation systems can make or break a city's progress, which is why cities like Santa Monica are increasingly working to improve public transportation at the last, most granular level—the last mile. With electric scooters, Santa Monica proves that public transportation completes the loop when a bus or train might fall short of a destination. Only a year ago, dockless electric scooters arrived on the West Coast. Now, they're a transportation favorite, and Santa Monica, otherwise known as "
Scooter City
," is leading the movement.
Since
Bird
, a Santa Monica-based startup, began operating just over a year ago, hundreds of scooters have popped up on the city's sidewalks. The multibillion-dollar company helped launch the rush for micro-mobility, aiming to get people out of cars for the sake of efficiency and sustainability. The alternative seems pretty fun, or at least more fun than sitting in traffic. Innovative, convenient, and sustainable, electric scooters have already become ubiquitous in the city, offering commuters an efficient and affordable way to get around.
Initially, the scooters sparked controversy regarding safety and practicality, but they're beginning to find their footing on the West Coast as cities like Santa Monica hop on board to take advantage of the new two-wheeled trend.
Recently, Santa Monica launched a
pilot program
that will grade scooter services on issues like safety and social equity. The city also plans to invest in new bike lanes and transit infrastructure, inviting both Uber and Lyft to take part in its dockless vehicles pilot program and join Lime and Bird. As a result, the city now offers one of the widest arrays of car-free transit options in the nation.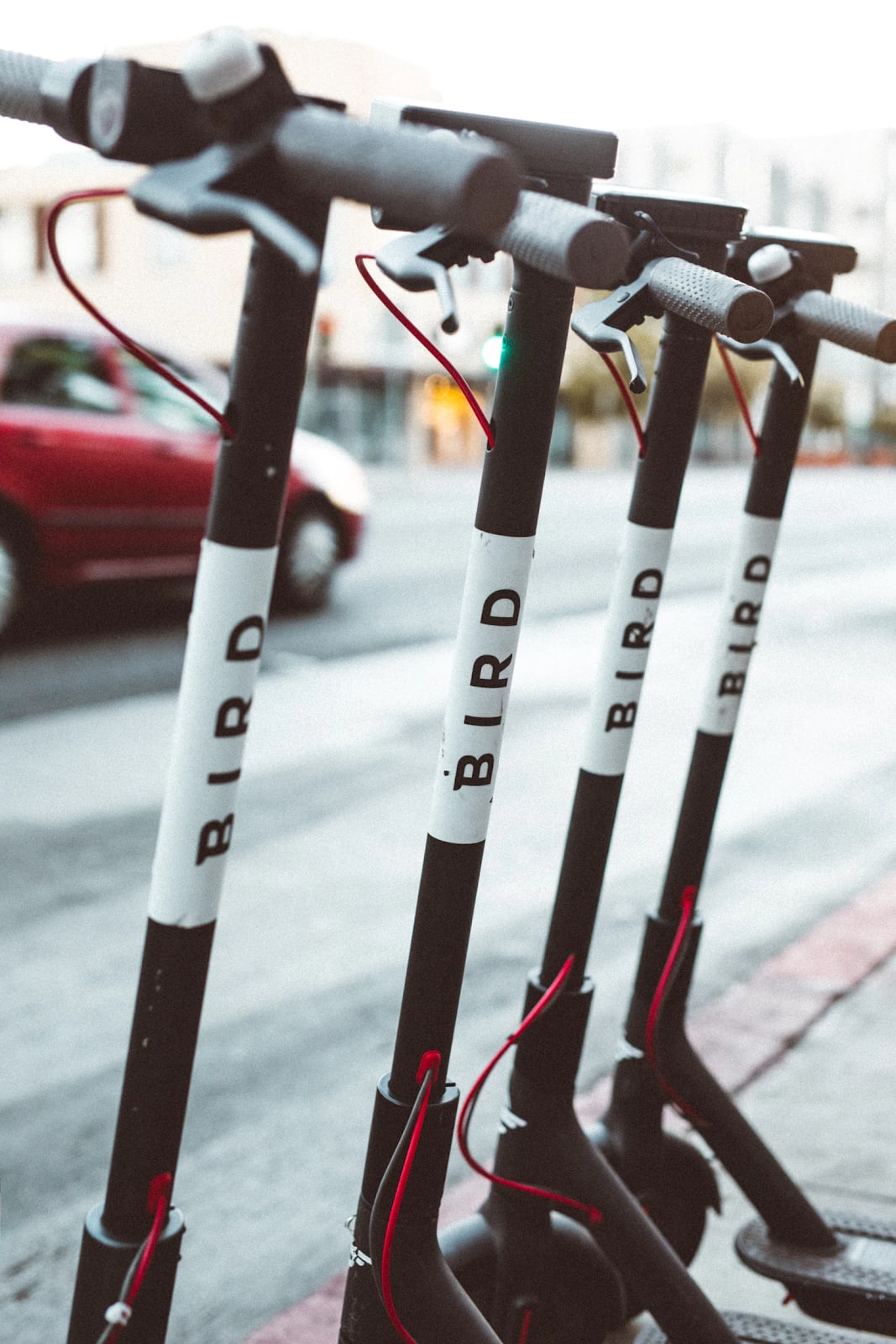 How do these scooters work? It's simple. You download an app, put in your credit card information, and locate a scooter near you. It's about $1 to unlock them, and then .15 cents a minute. When you're done, you can drop them off anywhere, ideally near a bike rack and out of the way of cars or pedestrians.
Planes, trains, and automobiles are joined by a new vehicle dominating transportation—the electric scooter. As cities like Santa Monica work to integrate the latest form of transportation, it seems like scooters are here to stay, so buckle your helmet and get ready to ride.