Beverly Hills homes are the pinnacle of architectural style and design, each one as unique and interesting as its owner. Whether you're a long-time Beverly Hills gated community resident hoping to add architectural and design flair to your home, or a newcomer scouting real estate agents in Beverly Hills, you've come to the right place. Interior design is an artwork best left to professionals. Here we've highlighted seven Beverly Hills designers you must keep your eyes on.
Amy Sklar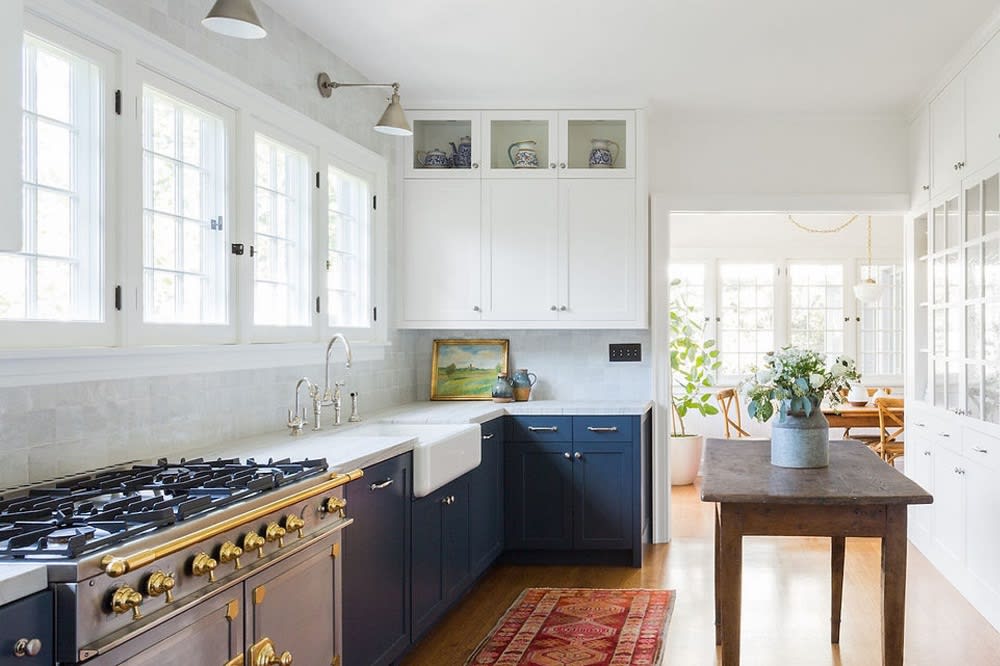 Photo courtesy of Amy Sklar Design
Amy Sklar Design
can be best described as modern, functional spaces with soul. Amy expertly weaves antique pieces, fixtures, and lighting into modern homes for spaces that are both airy and open with intricate detailing. If you love simple, modern pieces with splashes of color and detailing, you will love Amy's attention to detail and design. She truly is a master in the art of perfectly juxtaposed pieces that others may have never thought of putting together. If you're looking for farm-style comforts and simplicity with a dash of antiquity, Amy's work is sure to leave you awe-inspired.
Brigette Romanek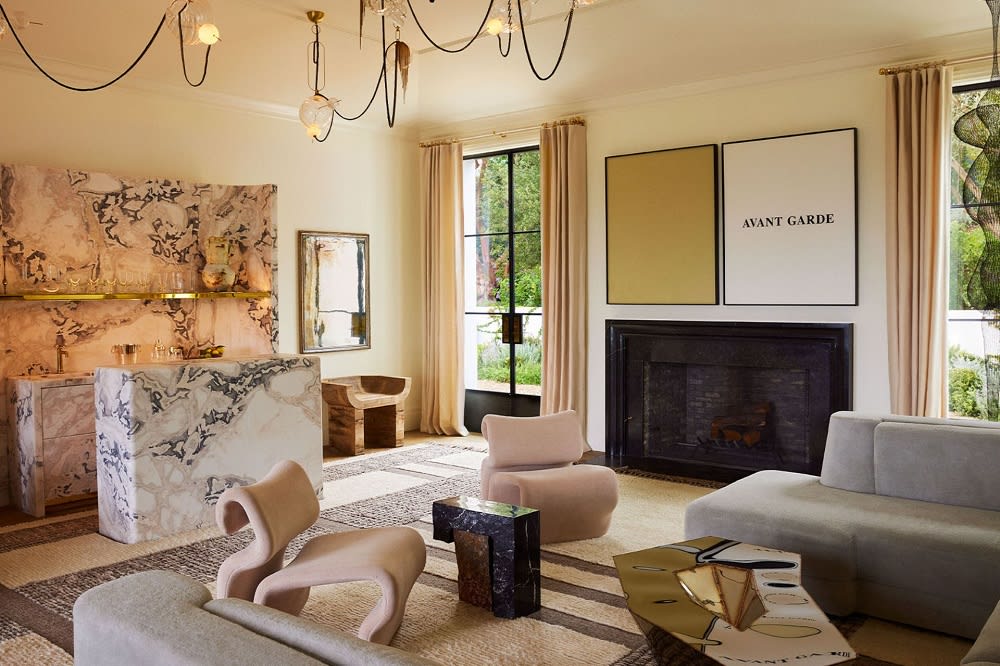 Photo courtesy of Romanek Design Studio
Having designed for greats such as Beyonce, Jay-Z, Gwyneth Paltrow, Joe Jonas and more, Brigette Romanek with
Romanek Design Studio
is no stranger to a hefty undertaking or a demanding client. Her designs are bold and fun, while perfectly capturing the distinct style of each of her clients. Think minimalistic maximalism! The spaces she designs are so well designed that while there may be a lot going on in terms of color, style and pattern, the designs blend so well together that spaces packed with interesting artifacts never feel cluttered. Her focus on funky colors and patterns as well as non-traditional lighting sources make her designs truly one-of-a-kind.
Cliff Fong
Cliff Fong attributes his eclectic design taste and ability to design nearly any space with ease to his upbringing which spanned many countries around the world, including his first home New York City. As the founder and lead designer of
Matt Blacke Inc
., Cliff creates unique spaces which truly capture the commissioner's personal taste and personality. Though his work is largely residential, he also designs commercial spaces and exhibits. He makes perfect use of outdoor elements, incorporating flora and fauna into his indoor spaces and outdoor patio work. Whether you're looking for a well-designed beachside abode or a 19thcentury-inspired English country home feel, Cliff Fong is able to deliver and incorporate natural elements in every space.
Don Stewart
Don Stewart of Desiderata Design is the brains behind the stunning home of John Legend and Chrissy Tiegen. From his initial client meetings to his design process and finishing touches, everything is done with expert precision and dedicated forethought, even down to the name of his company. Desiderata, meaning "anything that is desired or necessary," serves as a motto for the way he works as he understands and executes clients' design wishes. His work is an amalgamation of different tastes and styles, just like his clients.
Frances Merrill
Photo courtesy of Reath Design
Take a quick glance at Frances Merril of
Reath Design
's work and you'll soon be dreaming up holiday destinations. Her simple, colorful designs are reminiscent of lazy summer days along the Mediterranean coast.. Corals, oranges, deep greens, and blues are staples in her designs. She cleverly uses natural lighting, midcentury modern furniture, and colorful tiles in her designs to elevate not only the spaces, but the overall feeling of a room. To step into one of Merrill's designs is to be transported in every sense of the word.
Kishani Perera
Photo courtesy of Kishani Perera
With a loyal following of celebrity clients,
Kishani Perera
is no stranger to the design world, but she and her team of passionate interior designers are definitely ones to watch.. In 2019, she was named one of LA's top 20 Designers of 2019 by the Hollywood Reporter and she continues to delight top-tier clients with her work. Her style melds the new and old in expert fashion, blending midcentury modern elements with Victorian era floor-to-ceiling bookcases with ease. If you're a fan of eclectic opulence, bold artwork, and funky furniture, you are sure to love Kishani's knack for creating interesting and cozy spaces.
Waldo Fernandez
While studying at UCLA, Waldo Fernandez, owner of
Waldo's
, worked alongside Academy Award-winning set director Walter M. Scott. It was on set that he learned a variety of techniques he has taken with him as a budding LA designer. Stating that he views his projects as scripts, he cleverly uses certain storytelling elements of filmmaking and set design to explain his design process to his clients. His most well-known clients include Elizabeth Taylor, Brad Pitt and Angelina Jolie.

Good design doesn't confuse, it elevates. Each of these designers, though with different styles and tastes, is able to elevate the experience of their clients. If you're looking to elevate your own residential or commercial space in Beverly Hills, look no further than these acclaimed professionals.


Specializing in luxury multi-million dollar homes,
Rochelle Maize
knows a thing or two about good design and style. With over two billion in sales and legendary status among her clients, Rochelle is LA's premiere real estate agent in Beverly Hills. She is poised to help answer any question you may have regarding the Southern California luxury market. Whether you prefer a Beverly Hills gated community, mansion, or another other piece of Los Angeles luxury, it's important to have a knowledgeable real estate agent on your side, and Rochelle is that and more! If you're after the best of the best, reach out to Rochelle today.

*Header photo courtesy of Shutterstock